Mia Love snagged a prime time speaking slot at the Republican National Convention. What do you think will be the primary benefit to her campaign?

Some anonymous comments:

She will see a slight boost in name recognition nationally, but any advantages to her campaign will be indirect. Not enough of the "swing vote" in her district will be paying attention.

It depends on how well she comes across. If she stumbles or sounds like an excited teenager it could hurt fund-raising and profile and if she shines it will help both those points.

Mia needs money to beat Jim Matheson who currently has a million dollar lead over her. The national attention will lead to more money which will give her what she needs to share her message with 4th district voters in the next few months.

It can't hurt! Unless she says something as dumb as Biden. Highly unlikely in a pre-written, no off the cuff, speech.

Mia Love is a black, female, married to a white man, converted Mormon, Republican, and Mayor of a small town in Utah. She is a rare gem in today's media/political arena where what you are not -- helps define who you are.

She will bring as much comedy relief as Jason Chaffetz will. The republican party is nothing more than a running joke. The GOP's best weapon is Joe Biden.

Convention prime time is the ATM of politics.

Actually, she will benefit from all of the above -- so long as she comes off as being a reasonable, articulate conservative as opposed to a wild-eyed Tea Partier.

I think most people have already made up their mind. Depending on how her speech goes, could raise or lower her votes a little

I've seen this every convention since 1992. Heralded candidate gets a speaking slot and local press goes nuts. Usually, they're speaking to an empty hall and not a single person on earth really cares.

If Mia does as well as she did in the state convention, she will pick up votes. How many voters watch though is another thing.

This is huge. The Tribune will have to come up with five negative articles to offset this.

It worked for Sarah Palin. I do think however, that the similarities between Love and Palin are very interesting, Pretty, small town mayor, over the top right wing policy, not a lot of experience in matters of importance.

National TV moment turns this into a national race and national fund-raising. Matheson is about to lose the fund-raising battle

Mia does need a BETTER campaign to win, I fear.

All of the above. Higher profile leads to increased fund-raising which turns into more votes.

It's quite a score for Mia. I'm sure it will result in all three of the benefits you listed, but I think increased fund-raising will be the largest impact.

She will be expected to spew the same venom that the far right spews all the time. I hope she doesn't paint herself into the same pathetic box that other Republicans are forced to do.

Despite Matheson's (lame) criticisms about Mia's role at the convention, it has to drive him crazy that she gets to speak at her party's convention, and he can't come within 2000 miles of his.

I think that this is more about the Republican party needing Mia Love than being about her election

This will be Mia's introduction to many voters who might not know her.

No major bump, the cable geeks watching early speeches and local coverage will reinforce already held opinions

It will give her national exposure and great footage to use in a campaign spot.

Depends on how she does, how much attention she receives and how it is received back here in Utah.

Utahn's will be tuning into the RNC in droves because of the historic moment for the state's predominant religion. If Love can capitalize on Mitt's reflected spotlight and make Utahn's proud it will push her over the finish line against Matheson. It is her definitive make-or-break moment.

She will see a HUGE fund-raising boost. That will make a big difference since she needs to get on TV to introduce herself to the voters.

Besides free air time, minimal. If she hits it out of the park, online donations from out of state donors
Mitt Romney will use the Republican Convention to publicly embrace his LDS faith, including a Mormon delivering the invocation on the night he accepts the nomination. Do you think this will make a difference among voters who don't know much about the LDS Church?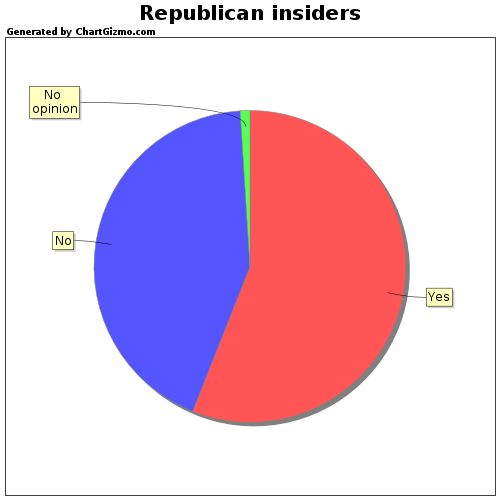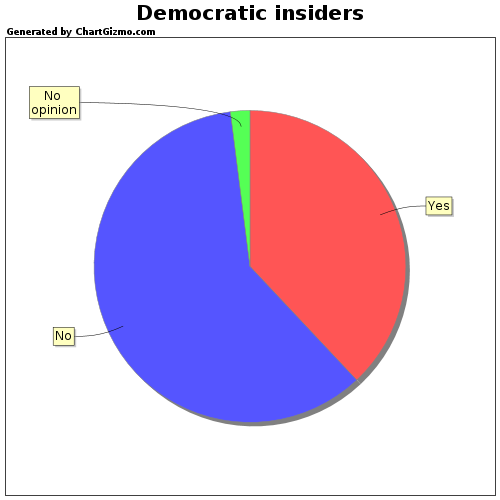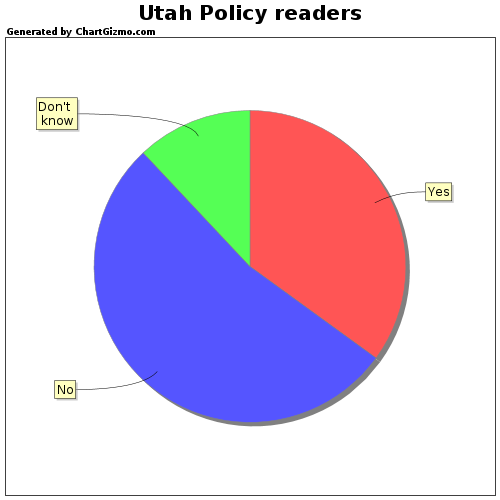 Some anonymous comments:

The more opportunities for Americans to observe that Mormons are humans, the better it is for society. Mitt is a robot so if the audience can view Mormons with a personality-that is even better.

It may clarify some issues for those who don't know much about the LDS church, but at the end of the day this is an insignificant reason why people would vote for or against him.

It will help as much as it hurts.

The convention is beginning to look like Stake Conference. Mitt should back off a little on Mormon participation.

It's about time that Mormonism come out of the closet and begin acting like the mainstream religion its leaders would like it to be.

I don't think it will really make a difference. The average person won't watch the convention. The only thing he can do is not screw it up and give the media and Obama campaign fodder for negative commercials. Ironically, I think SLC not getting the convention is actually a good thing for Romney. Can you imagine how 'Mormon' the convention would appear if it was in Salt Lake City?

He may say something and help the convention and viewers better know him and his background, but he will neither dwell upon his LDS background or make any radical statements about his church.

I think it will make him more human and that is what I think he needs as the campaign winds down.

It will help to make the LDS more mainstream. And it will help to blur the differences between LDS beliefs and mainstream Christian thought.

I don't know why religion has to ever be part of any conversation about someone's ability to govern. People who claim to love the constitution so much should spend more time reading it. Especially Article VI that says: no religious test shall ever be required as a qualification to any office or public trust. Incidentally, this would be a good clause for some Utah voters to focus on as well.

Let Mitt be Mitt! drop the stage persona and show the humanity, caring and breadth of a truly great individual.

Romney will show that he's not a heartless corporate raider. It will show that he's a person with deeply-rooted values and has a long history of helping the poor and needy through his church service.

Hard to answer, because maybe it would make a difference, but a negative one. I think it will add to the unease people have over him, to see him bringing people from his religious "club" to the forefront already.

I hope it makes a difference. Unfortunately, so many Republican evangelicals are sending out ridiculous emails castigating the Mormon religion in an effort to "dump" Romney at the convention. I think the public is starting to see how extreme the Republican party has become. The Akin incident is just one of many examples.

Might not play well in 'Peoria' Not sure wearing your religion on your sleeve will help him with undecided voters leery about church/ state separation. His supporters of course will love it regardless. Election will be decided by small percent of undecided and Independent voters who philosophically and by nature dislike organized groups (especially religious) who tend to be ideologues. Be interesting to see how media talking heads spin this.

It will sound similar to other prayers and people will further realize that Mormons are mainstream Americans.

Shows a clear contrast between he and Obama. The Dem convention will be a pro abortion-Romney-hates-women convention vs. Romney and his faith.

The LDS Church is getting a lot of attention because of his candidacy (for example, a full hour on NBC Thursday night). Some of it is positive and some of it is misleading or agenda driven and not that helpful. Polling seems to indicate it is not that important to most people this year.

Mitt will handle this just fine.

It will make a difference but it will about even out between those who think that Mormons are still weird and those who fall for it.

It will be positive for Romney. I am sure they have polled and focus grouped this to death. They already know how it is going to be received. This is a Presidential campaign. Presidential campaigns especially don't take "shot in the dark -- let's see if this works" chances.

It's the economy stupid.

Jobs job jobs. Only thing people care about.


---
Respondents include -
Fred Adams, Stuart Adams, Jess Agraz, Scott Anderson, Laura Arellano, Patrice Arent, Bette Arial, Neil Ashdown, Bruce Baird, Tom Barberi, Heather Barney, Steve Barth, Jeff Bell, Tom Berggren, Mike Bertelsen, Ron Bigelow, Emily Bingham-Hollingshead, Rob Bishop, Laura Black, Nanci Bockelie, Charles Bradley, Jim Bradley, Ralph Brown, Chris Bleak, Curt Bramble, Joel Briscoe, Ralph Brown, Aaron Browning, Dave Buhler, Ken Bullock, Ric Cantrell, Maura Carabello, Marty Carpenter, Rebecca Chavez-Houck, Kay Christensen, David Clark, Kim Coleman, Peter Corroon, Tim Cosgrove, Fred Cox, Lew Cramer, Gene Davis, Richard Davis, Brad Daw, Alan Dayton, Margaret Dayton, Mike Deaver, Brad, Dee, Joseph Demma, Jake Dennis, Dan Deuel, Jeff Dixon, Brian Doughty, Carl Downing, Randy Dryer, Susan Duckworth, Donald Dunn, Alan Eastman, Becky Edwards, Scott Ericson, Chase Everton, Jessica Fawson, Janice Fisher, Wendy Fisher, Lorie Fowlke, Ronald Fox, Claire Francis, Ryan Frandsen, Adam Gardiner, Jordan Garn, Ernie Gamonal, Luke Garrott, Dave Gessel, Sheryl Ginsberg, Natalie Gochnour, Robert Grow, Karen Hale, David Hansen, Neil Hansen, Joe Hatch, Jeff Hartley, Dan Hauser, Lynn Hemmingway, Deidre Henderson, Neal Hendrickson, Casey Hill, Lyle Hillyard, Kory Holdaway, Randy Horiuchi, Ben Horsley, Bruce Hough, Scott Howell, Greg Hughes, Miriam Hyde, Allison Isom, Casey Jackson, Eric Jergensen, Mike Jerman, Jonathan Johnson, Michael Jolley, Gordon Jones, Leslie Jones, Pat Jones, Kirk Jowers, Jeremy Keele, Brian King, Scott Konopasek, Steve Kroes, Chris Kyler, Carter Livingston, Fred Lampropoulos, Clark Larsen, Douglas Larson, David Litvack, Larry Lunt, Matt Lyon, Ben McAdams, Daniel McCay, Gayle McKeachnie, JT Martin, Maryann Martindale, Jason Mathis, Bob Mayhew, Karen Mayne, Bret Milburn, Derek Miller, Rob Miller, Ethan Millard, Brett Millburn, Karen Morgan, Jeffery Morton, Mike Mower, Holly Mullen, Wayne Niederhauser, Mike Noel, Randy O'Hara, Ralph Okerlund, James Olsen, Val Oveson, Kelly Patterson, John Pearce, Helen Peters, Karen Peterson, Frank Pignanelli, Becky Pirente, Marie Poulson, Jason Powers, Tami Pyfer, Joe Pyrah, Mike Reberg, Jill Remington Love, Lauren Richards, Holly Richardson, Robin Riggs, James Roberts, Luz Robles, Ross Romero, Carol Sapp, Don Savage, Bryan Schott, Shauna Scott-Bellaccomo, Jay Seegmiller, Jennifer Seelig, Patrick Shea, Randy Shumway, Soren Simonsen, Jeremy Slaughter, Brendan Smith, Brian Somers, Carol Spackman-Moss, Robert Spendlove, Barbara Stallone, Howard Stephenson, David Stringfellow, Mike Styler, Shinika Sykes, Juliette Tennert, Gary Thorup, Kevin Van Tassell, Royce Van Tassel, Doug Thompson, Michael Waddoups, Laura Warburton, Chuck Warren, Christine Watkins, LaVarr Webb, Todd Weiler, Alan West, Mark Wheatley, Larry Wiley, Ted Wilson, Carl Wimmer, Mike Winder, Travis Wood, Thomas Wright, Crystal Young-Otterstrom
Results from the UtahPolicy.com/KSL Insider poll can be heard on KSL Radio every Friday and are published on Utah Policy.com every Monday.